Learning search results
Adobe® Photoshop® software tips, tricks, and inspirations that bring out your brilliance.
Use the new Watermark Editor to create custom text and graphical watermarks and apply them to photos when you export, print, or create slide shows or web gal...
Get an overview of the three output modules: Web, Slideshow, and Print. Review the common features of the three modules, and how to use them to output your w...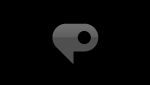 Photoshop CS5 and Lightroom 3 - for Photographers