Learning search results
Adobe Photoshop software tips, tricks, and inspirations that bring out your brilliance.
Achieve an HDR (high dynamic range) look with regular images. Apply sharpening and increase vibrancy and saturation in an image with a single adjustment.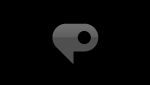 Photoshop CS5 and Lightroom 3 - for Photographers
For those who are looking for the HDR effect without all the hard work, there is the new HDR toning. Colin Smith shows you how to use it and also makes you a...