Learning search results
Adobe Photoshop software tips, tricks, and inspirations that bring out your brilliance.
In part 1 of this 2 part episode, Russell Brown shows us his personal tips and techniques on how to extract an image from a green screen background using Ado...
In part 2 of this 2 part Adobe Photoshop tutorial, Russell Brown finishes his Samurai Poster using some very cool lighting techniques.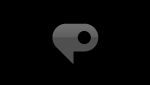 By: Adam Pratt & Lynn Grillo
The Adobe Bridge is a terrific file browser, but it can do more than find files. In this episode we look at little know UI gems like the filter pin and slide...