Learning search results
Adobe® Photoshop® software tips, tricks, and inspirations that bring out your brilliance.
Watch history repeat itself as John Knoll, one of the creators of Adobe Photoshop recreates the first demo he ever gave with the product.
Join in as instructor Richard Harrington gives a presentation on how to make your own actions to speed up your Photoshop workflow.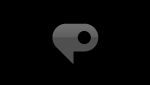 You already know how to save a ton of time with Photoshop actions. We take it to the next level and show how to save more time by kicking off batch actions f...