Learning search results
Adobe® Photoshop® software tips, tricks, and inspirations that bring out your brilliance.
Julieanne Kost covers how to rename individual images, batch rename groups of images, and create and save file-naming templates.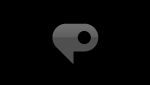 Manage your media visually with Adobe Bridge CS5 software, which now offers more flexible batch renaming, support for drag and drop between Creative Suite co...
Join in as instructor Richard Harrington gives a presentation on how to make your own actions to speed up your Photoshop workflow.