Learning search results
Adobe® Photoshop® software tips, tricks, and inspirations that bring out your brilliance.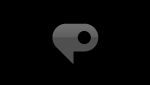 Rich Harrington highlights some of the new features in Photoshop CS5, and explains how video professionals can use them in their work.
Join Worldwide Design Evangelist Terry White as he runs through his 5 favorite Photoshop CS5 features.