Learning search results
Adobe® Photoshop® software tips, tricks, and inspirations that bring out your brilliance.
Learn to use the Web module to publish your photos to a customized web gallery. Matt Kloskowski shows you how publishing to the web is a simple task that doe...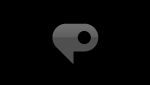 Learn how to export Photoshop slices and HTML code into Dreamweaver. You'll also learn how to customize text, create new CSS rules, and publish your files to...
In this episode Julieanne Kost will demonstrate how streamline Lightroom 3 by taking advantage of presets, templates, Collections, Virtual Copies (and more) ...