Learning search results
Adobe Photoshop software tips, tricks, and inspirations that bring out your brilliance.
Use the Publish Services panel in the Library module to upload your photos directly from Lightroom to Flickr and other web sharing sites.
Learn to use the Web module to publish to the popular online photo sharing sites with Lightroom's new Publish Services option in the Library module.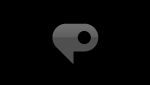 Learn how to export Photoshop slices and HTML code into Dreamweaver. You'll also learn how to customize text, create new CSS rules, and publish your files to...