Learning search results
Adobe Photoshop software tips, tricks, and inspirations that bring out your brilliance.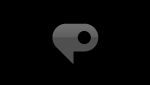 By: Adam Pratt & Lynn Grillo
The Adobe Bridge is a terrific file browser, but it can do more than find files. In this episode we look at little know UI gems like the filter pin and slide...
Join Photoshop Evangelist Russell Brown as he shows you an amazing new Adobe Photoshop technology called Puppet Warp.