Learning search results
Adobe® Photoshop® software tips, tricks, and inspirations that bring out your brilliance.
Get ready for an incredible 3D experience, as you view this quick-look at some of the new 3D features in Photoshop CS4. See some of Russell Brown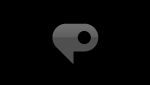 With Photoshop CS5 Extended, you can easily enhance the realism of your 3D designs by generating shadows with simple steps to invoke the shadow catcher. Brow...