Learning search results
Adobe® Photoshop® software tips, tricks, and inspirations that bring out your brilliance.
Join Russell Brown as he demonstrates Adobe Photoshop CS5's new Puppet Warp feature using two real world examples.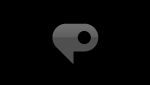 With Photoshop CS5 Extended, you can easily enhance the realism of your 3D designs by generating shadows with simple steps to invoke the shadow catcher. Brow...