Learning search results
Adobe Photoshop software tips, tricks, and inspirations that bring out your brilliance.
Use the online service Adobe CS Review to share your InDesign, Illustrator, and Photoshop work, and to manage feedback and collaboration. Learn how to upload...
By: Tim Cole & Rufus Deuchler
Episode 1 - Enjoy a buffet table of miscellaneous productivity enhancing tips and tricks using tight integration between basic ingredients such as Adobe InDe...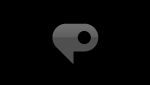 Watch Terry White show you the time saving features in CS Review.