Learning search results
Adobe Photoshop software tips, tricks, and inspirations that bring out your brilliance.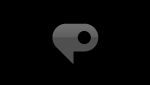 Rich Harrington highlights some of the new features in Photoshop CS5, and explains how video professionals can use them in their work.
Learn how to bring content from Illustrator or Photoshop into your Flash projects.
Julieanne Kost gives an overview of the updated Export options in Lightroom 2.0. Learn about integration with Photoshop, as well as updates to the Print, Sli...