Learning search results
Adobe Photoshop software tips, tricks, and inspirations that bring out your brilliance.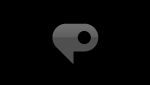 Change the number and location of visible panels by using workspaces in Photoshop CS5. Instantly resize, dock, and group panels by switching between Photosho...
In this episode of The Complete Picture, Julieanne Kost shows us how to get great results with the Lens Blur Filter in Adobe Photoshop CS4.
Watch history repeat itself as John Knoll, one of the creators of Adobe Photoshop recreates the first demo he ever gave with the product.