Learning search results
Adobe Photoshop software tips, tricks, and inspirations that bring out your brilliance.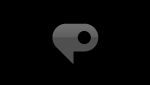 Change the number and location of visible panels by using workspaces in Photoshop CS5. Instantly resize, dock, and group panels by switching between Photosho...
Eddie Tapp shows how to use special blur effects and a soft-edge mask to take a traditional portrait into a new creative look.
Working with a high contrast image, Jim DiVitale shows how the Photoshop Shadow/ Highlight adjustment tool is used to selectively control the contrast and sa...