Learning search results
Adobe Photoshop software tips, tricks, and inspirations that bring out your brilliance.
Join in as instructor Richard Harrington gives a presentation on how to make your own actions to speed up your Photoshop workflow.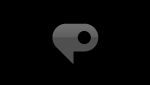 By: Adam Pratt & Lynn Grillo
The Adobe Bridge is a terrific file browser, but it can do more than find files. In this episode we look at little know UI gems like the filter pin and slide...