Learning search results
Adobe® Photoshop® software tips, tricks, and inspirations that bring out your brilliance.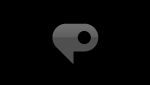 The vast majority of video professionals use Adobe Photoshop software to help them create and enhance visual effects and motion graphics, or to prepare still...
Customize how your images print using the Template Browser. Learn how to use the Layout Engine and the various layout templates included with Lightroom.
Get an overview of the three output modules: Web, Slideshow, and Print. Review the common features of the three modules, and how to use them to output your w...