Learning search results
Adobe® Photoshop® software tips, tricks, and inspirations that bring out your brilliance.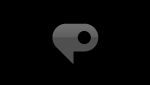 Photoshop CS5 and Lightroom 3 - for Photographers
GS-08: Walk through essential adjustments to color, exposure, and detail that you'll apply to many RAW images.
Learn portrait retouching techniques for whitening eyes and teeth as well as smoothing skin, acne and blemishes. You'll never look at portraits the same.