Learning search results
Adobe® Photoshop® software tips, tricks, and inspirations that bring out your brilliance.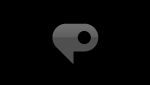 With Photoshop CS5 Extended, you can create 3D logos and artwork from any text layer, selection, or layer mask with new Adobe Repoussé technology. Twist, rot...
By: Corey Barker & Rafael "RC" Concepcion
Corey has a tutorial about using custom symbols to modify the bevel feature in Illustrator. Rich Harrington is back and this time he is teaching us how to us...
In part 2 of this 2 part Adobe Photoshop tutorial, Russell Brown finishes his Samurai Poster using some very cool lighting techniques.