Learning search results
Adobe® Photoshop® software tips, tricks, and inspirations that bring out your brilliance.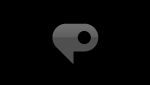 The vast majority of video professionals use Adobe Photoshop software to help them create and enhance visual effects and motion graphics, or to prepare still...
This tutorial will show you how to get your designs from layered Illustrator files to Photoshop 3D layers and from there apply materials and bump maps and ad...
Adobe Photoshop CS5 Extended has got some great additions to its 3D capabilities. Learn how to extrude some text and get it to integrate into a photograph by...