Learning search results
Adobe® Photoshop® software tips, tricks, and inspirations that bring out your brilliance.
The final tutorial in a three-part series, this episode highlights the more advanced options offered by the Book module in Lightroom 4, includ- ing adding ba...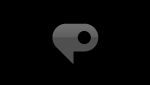 The vast majority of video professionals use Adobe Photoshop software to help them create and enhance visual effects and motion graphics, or to prepare still...