Learning search results
Adobe® Photoshop® software tips, tricks, and inspirations that bring out your brilliance.
Use the power of your graphics card to navigate to any area of an image with new, ultra-smooth zooming and panning. Edit at the highest magnification and use...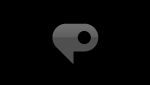 With Photoshop CS5 Extended, you can create 3D logos and artwork from any text layer, selection, or layer mask with new Adobe Repousse technology. Twist, rot...
Rotate images without distortion, for easier painting, drawing, or editing at an angle. Zoom, pan, paint, and draw with continuous smoothness.