Learning search results
Adobe Photoshop software tips, tricks, and inspirations that bring out your brilliance.
Instructor Richard Harrington shows you how to use depth of field blur to create backdrops for use in chroma keying.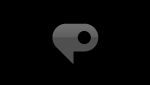 New in Photoshop CS5 Extended, check out how to take your 3D model and easily add an animated depth of field effect. See it in action.