Learning search results
Adobe Photoshop software tips, tricks, and inspirations that bring out your brilliance.
Make round-trip edits to RIA artwork in Adobe Photoshop, while maintaining the work you've done in Flash Catalyst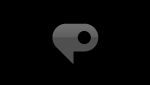 Adobe Photoshop software is the tool of choice for designers and web professionals. Now with Photoshop CS5 and Photoshop CS5 Extended, you can continue to pu...