Learning search results
Adobe® Photoshop® software tips, tricks, and inspirations that bring out your brilliance.
Put more emphasis on the subject of your photo using the Depth of Field Guided Edit in Photoshop Elements 10.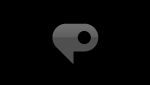 Web and interactive designers count on Adobe Photoshop software to help them create just the right look for their clients. Now with Photoshop CS5 Extended, y...